Story by Hayashibara Megumi. Art by Asagi Sakura.
Translation by No-Name Anime.
© by Anime V magazine.
---
Although Megumi lived alone (at the time), she had a number of good friends who were also voice actors.
Sometimes they would visit, and this would usually result in an of interesting time.
Some of them are quite well known!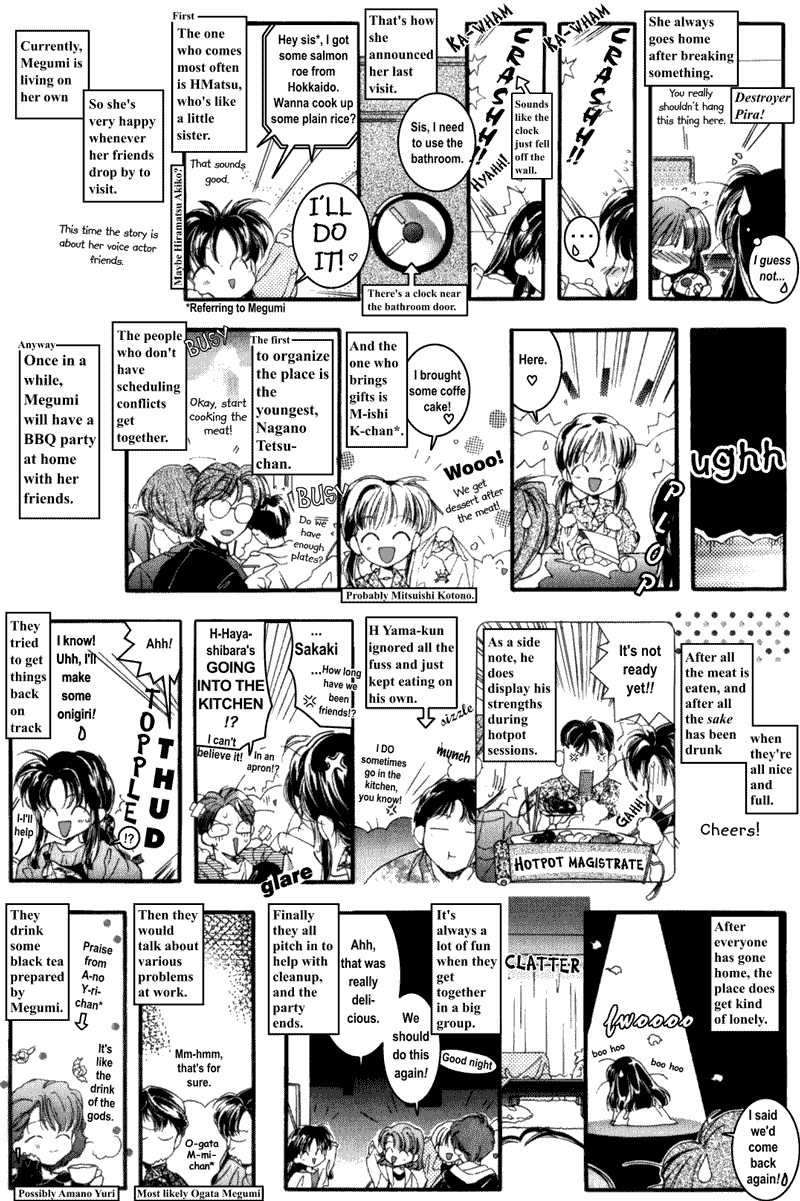 ---
[Megumi-Toons home]