Story by Hayashibara Megumi. Art by Asagi Sakura.
Translation by No-Name Anime.
© by Anime V magazine.

---
The story of "A-kun", the boy that Megumi almost dated. Although Megumi and A-kun
have a lot of incompatibilities they still wind up being pretty good friends.
Although you have to wonder about A-kun and his wife...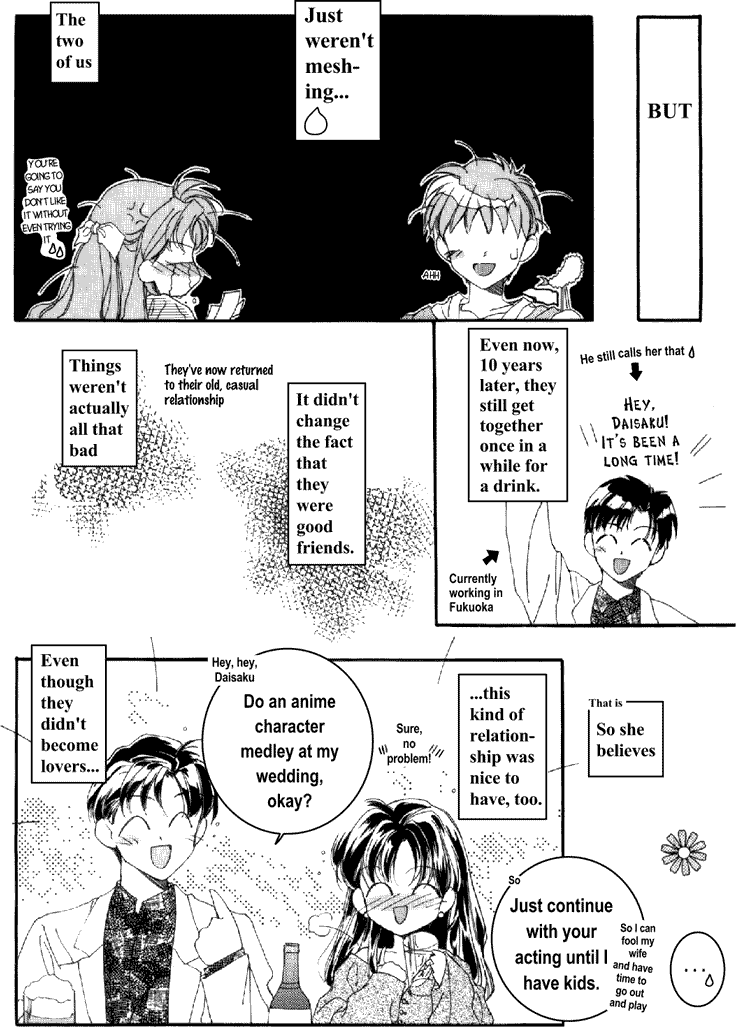 ---
[Part 1 | Part 2 | Part 3 | Part 4 | Megumi-Toons home]