Story by Hayashibara Megumi. Art by Asagi Sakura.
Translation by No-Name Anime.
© by Anime V magazine.

---
Some of Megumi's attempts to audition for parts didn't really turn out the way she expected.
If you've ever wondered why she played some of the parts she did, this is why...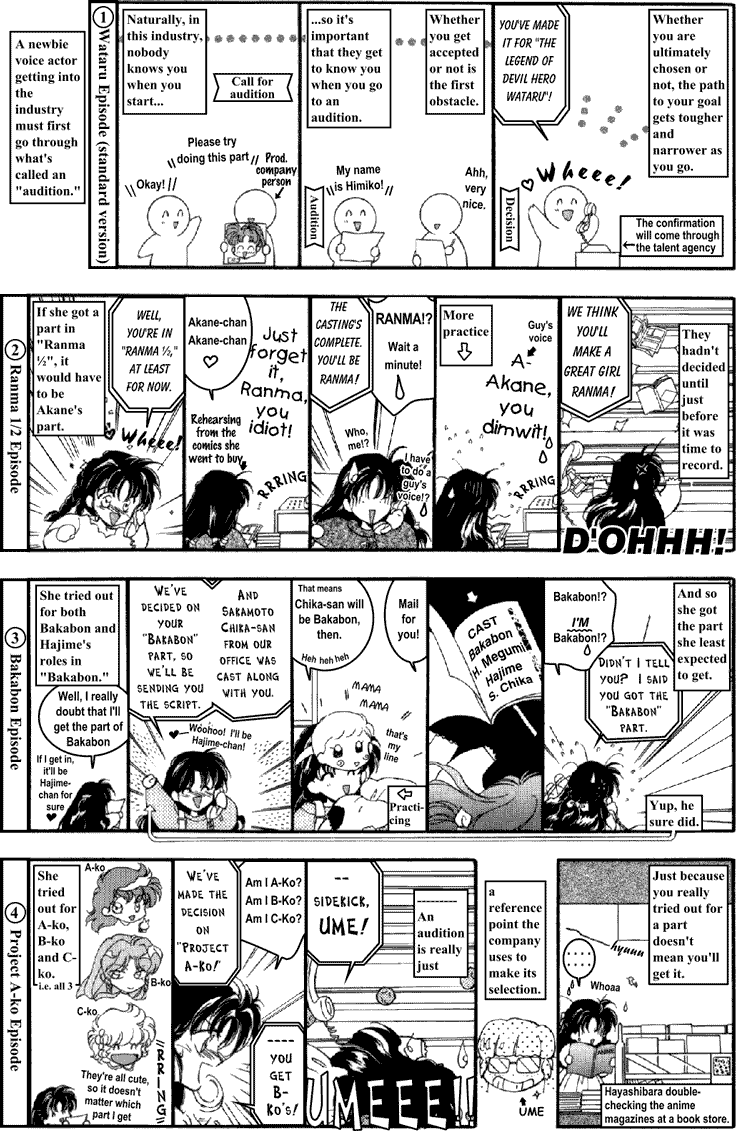 [Megumi-Toons home]